Lexitron Kickstarter hits Funding Goal
The Lexitron, Lexington's arcade cabinet, has hit the funding goal on the Kickstarter that we're currently running. The Kickstarter still has about a week left for funding, but we've hit the funding goal.
We're super excited that this has happened. The Lexitron was made through cooperation from the community, made to be a tool for people here to use to promote their games, and it's because of the community that we were able to hit our funding goal before the deadline. The money that is currently raised will be used to bring the old girl back up to snuff, including painting the exterior, repairing any of the damaged pieces, and making sure that the Lexitron is ready to go on the road.
This brings us to the next part of this discussion.
Where would you like to see the Lexitron?
We'd love to take the Lexitron around to local businesses as a sort of tour once the machine has been fixed up! This will be a great opportunity to showcase the Lexitron throughout the community. So the question we'd love to ask is "where would you like to see the Lexitron?" What businesses are you interested in seeing the Lexitron at? If you own a business and would like to have the Lexitron as an extended guest, please let us know.
What will happen with any additional money raised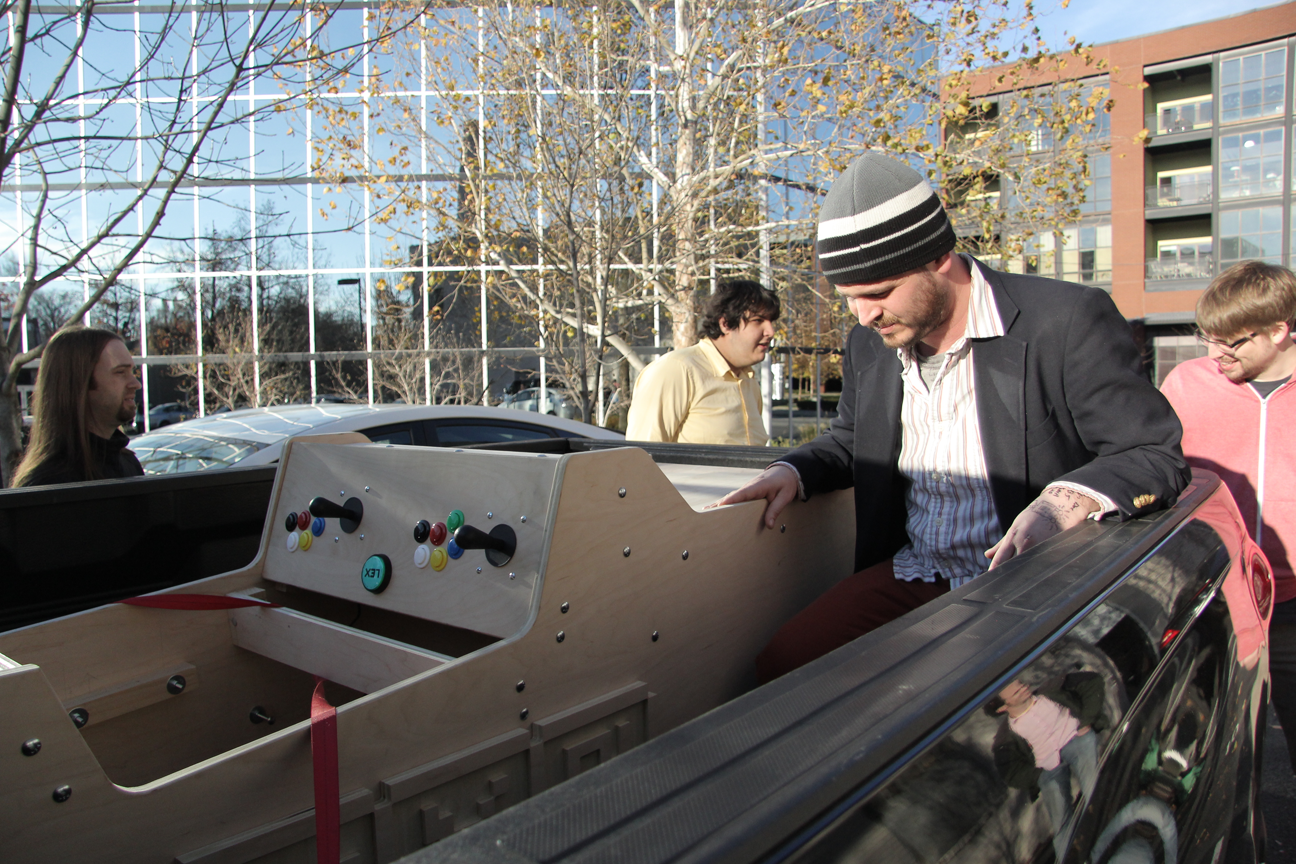 We've already passed our funding goal, so what happens with that additional money? First, of course, we're going to use that money for any overages that might occur during the Kickstarter. Whatever happens, what was promised in the Kickstarter is our first and foremost plan. We planned in a little wiggle room with the Kickstarter because it's important to us that the Lexitron is back in fighting shape. So all the money will first go to that.
What else? For now the plan is to use the overages to cover travel expenses for the cabinet. Sometimes we're able to transport the Lexitron in the back of a RJD members vehicle. When that is not the case, we rent a van and that can cost a little bit of money. Any additional money raised in the Kickstarter will be used to help cover these expenses. Every little bit counts.
If you haven'a already, please do us a favor and contribute to the Lexitron Kickstarter, which is live until March 30!